When we hear Blues, we think of sufferings, regrets, pain... Music and lyrics are often associated with personal misfortune, however for many musicians, Blues was also about overcoming all misfortunes, saying what you feel and having fun.
Blues originated in the 19th Century, created by slaves, ex-slaves and descendants of slaves. Music developed from African Chants, work songs, field hollers, rural life and drum music in the Deep South Mississippi Delta (also the place where Jazz was originated). Unlike Jazz, Blues did not spread from the South to the Midwest until 1930s and 1940s. Once it reached Mississippi's urban areas, new Blues was created - electrified Chicago Blues that later lead into many different regional Blues styles creating Rhythm 'n' Blues and Rock 'n' Roll.
Blues styles that we know today are as follows:
Traditional country blues - describes the rural blues of Mississippi Delta, the Piedmont & other rural place Jump blues- danceable combination of swing and blues. Created by Louis Jorda
Boogie-Woogie- piano based blues popularized by Meade Lux Lewis, Pete Johnson and Albert Ammon
Chicago blues - Delta Blues eletrified
Cool blues –piano based form that was greatly influenced by Jazz
West Coast blues- influenced by swing beat
Texas, Memphis , St Louis blues- consists of vast variety of subgenres
Louisiana blues- uses swampy guitar or harmonica sound with lots of echo
Kansas City blues-jazz oriented (Count Bassie)
British Blues- rock blues hybrid
New Orleans blues-piano base
Blues Rock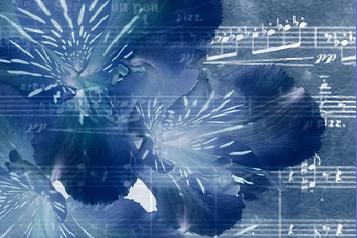 There was not a single person that created the Blues, although many people said to have discovered the genre. The first to popularise the genre was W.C. Handy. Other well-known blues musicians since 1920 are Billie Holiday, Bessie Smith, Mamie Smith. Also Son House, Willie Brown, Blind Lemon Jefferson, Lead Belly, Charlie Patton and Robert Johnson, Howlin' Wolf, BB King, John Lee Hooker, T-Bone Walker and many others.
In 1960s young white American and European musicians (the Rolling Stones, the Yard birds, John Mayall's Bluesbreakers, Cream and others) discovered blues and brought the genre to young white audience, something that black musicians were never able to do. Rock guitarists such as Eric Clapton, Jimmy Hendrix, Jimmy Page and Eddie Van Halen used blues to create new styles.
CD Reviews: Blues in Orbit (Reis) Kind of Blue & Pink - Mellow Jazz For Cool Babies and You
Read about early jazz musicians:
 Jelly Roll Morton Duke Ellington Count Basie
~Written by Boon Sin Ler