Composed on: 1809
Premiere on: 1811, Leipzip Gewandhaus
Approx Duration: 40 minutes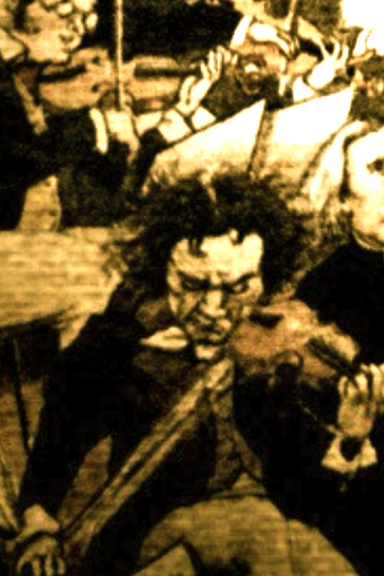 Beethoven's Piano Concerto No. 5 in E-flat major, was his last piano concerto. It was dedicated to Archduke Rudolf, one of Beethoven's patron and pupil and it was written in Vienna, between 1809 and 1811. The first performance took place in November 1811, at the Gewandhaus in Leipzig, the soloist being Friedrich Schneider. In 1812, Carl Czerny, his student, made a debut of this work in Vienna.
This piano concerto was created amidst the wars and lives.
It is commonly known that Beethoven hates the term 'Emperor', yet this concerto was popularly known as the Emperor Concerto. One of the many speculations is: During one of the performances, a French soldier, totally captivated by the majestic waves of this concerto, intuitively stood up to cheer and shout "Long Live the Emperor!"
With its extraordinary power, energy and the high level of emotional intensity, this concerto is one of the greatest works ever written for piano concerto.
Home Other Concertos Other work of Beethoven More about Beethoven
Written by Boon Sin Ler