Easter day, like Christmas day, is also associated with special food and music. What music would be your pick on a Easter morning?

The music you're now listening to (on this page) is Erbarme dich (from St. Matthew's Passion) BWV 224.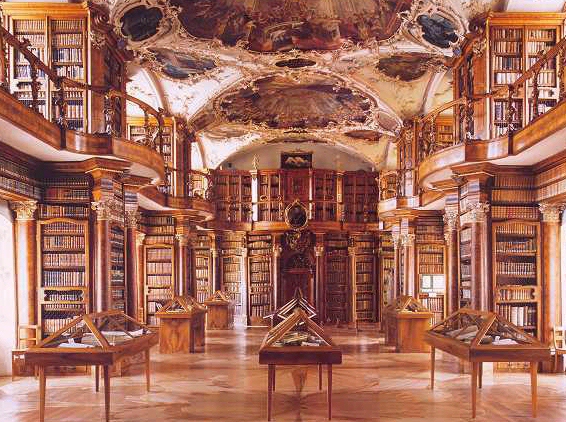 Johannes Sebastian Bach had composed two magnificent Passions - the St. Matthew's Passion and the St. John's Passion. What is a Passion Music?

Allow the eloquent voices of the St. Petersburg Chamber choir and Chanticleer to brighten up your Easter holiday.

There are numerous of well known Baroque composers. Among which are Heinrich Schütz, George Frideric Handel, Johann Sebastian Bach, Carl Philipp Emanuel Bach, Johann Christian Bach. Click to learn more about the styles and characteristics of Baroque music.

The mention of Bach inevitably brought about the mention of the harpsichord, which is said to be the ancestor of the piano. Read for its brief history.

Traditionally, boiled eggs are to be served at breakfast early in the morning, thereafter, Easter cards and gifts may be exchanged. Roast lamb, the traditional meat for the main meal on Easter Day, will be served with mint sauce and vagetables. Roast lamb is also main dish at Jewish Passover. Lastly, the traditional Easter pudding is custard tarts sprinkled with currants and flat Easter biscuits. Simnel cake is baked for tea.

Most people associate Easter with eggs and bunnies. But how exactly does the decorating and the colouring eggs for Easter comes about? During the middle ages, decorating and colouring eggs for Easter was a common custom in England. Eggs were brightly coloured to mimic the new, fresh colours of spring. The practice of decorating eggs was made even more famous by King Edward I of England who ordered 450 eggs to be gold-leafed and coloured for Easter gifts in 1290.


Traditionally, Passions were supposed to be performed during the Holy week, which is the week before Easter. Here is a few picks of Easter music, hopefully to fit into your glowing Easter mood.


St. John's Passion, one of the two very famous Passions that J S Bach composed in 1723.
Read about Karl Richter's interpretation of this masterpiece.


Russian Easter is a collection of eleven non-instrumental pieces performed by the remarkably adept St. Petersburg Chamber Choir.


Alternatively, try a Chant CD for a switch! It's could be a brand new listening experiences.

There are a great number of Baroque composers stretching across the baroque era from approximately 1600 - 1750. 

For March, we shall look up some informations of the few Baroque composers who are had composed Passion Music. Also read about Johann Sebastian Bach's two most musical sons.

The fusion of Italian choral/ vocal style of German polyphony is one of Heinrich Schutz's greatest achievements.

George Frideric Handel was born in Germany, settled in England yet many of his works and compositions were very much influenced by his years in Italy.

Johann Sebastian Bach had a total of 20 children with his 2 wives. Two of the most successful sons were Carl Philipp Emanuel Bach and Johann Christian Bach.

J.C. Bach were often known as "the English Bach" for he had spent a majority part of his life in London and he is greatly noted for influencing the concerto style of Mozart.

C.P.E Bach was greatly respected both as a composer and as a friend of some of the most distinguished writers and thinkers of his time.

Passion Music is one of the most important religious musical compositions of Baroque music. But what exactly is a Passion Music?

Harpsichord is a keyboard instrument which was in common use from the 16th to the 18th Century, and was revived in the 20th Century. It is the precursor of the piano.

Baroque Music refers to the Western musical style and the music developments that stretched from approximately 1600 to the death of Bach and Handel in 1750. It forms a musical era that is between the Renaissance and the Classical era.

Harpsichord keys are made of wood. The sharps are white, while the naturals are black.

The keys are also shorter and slimmer than that of a piano.





~written by Boon Sin Ler

Back to Home Archives