The music you're now listening to (on this page) is Waltz in D flat, Op. 64 No. 1 "Minute Waltz" by Frederic Chopin, performed by Artur Rubinstein.

Image from Wikipedia

A Chamber music was initially created for performances in a room environment or palace chamber, often in a private salon with an intimate atmosphere. It is an intimate and fashionable musical activities among friends.

Apart from the ever-popular String ensemble, Piano ensemble is another interesting genre of the chamber music.

An ensemble refers to a small number of performers, be it instrumentalists or singers who play music as a group. Click to read about various Ensemble combinations.

A piano ensemble means music written for piano, together with a small group of instrumentalists or singers, with one performer to a part. The usual instruments involved are piano with violin, viola, cello and double bass. A piano quartet, for instance, would consist of piano plus any 3 members of the string family. A piano trio, would usually make up of piano, violin, and cello.

A piano ensemble also includes multiple pianos from 4 hands to 12 hands (i.e. 2 pianists to 6 pianists). Such combinations include piano duo for 2 pianists, piano trio for 3 pianists or even piano quartet for 4 pianists. The pianists would perform together on one piano or on multiple pianos. For instance, Galop-Marche by Albert Lavignac (1846-1916) is an unusual composition for 8 hands (i.e. 4 pianists) on one piano.

Fortunately, only a few romantic composers chose to ignore chamber music. Most composers loves the intimacy and the conversational dialogues that only chamber music could offer. Such composers include Beethoven, Brahms and Schubert, who had brought chamber music to a creatively new height in terms of instrumental arrangements, elaborative elements and harmonic settings.

Chamber music in the classical times was intended for amateur musical groups for musical gatherings at home or in a private salon. However, from the late quartets of Beethoven, chamber music showed an increasing trend of difficulty which deterred many amateur and music enthusiasts. Hence, chamber music started to move out of private chambers and into the concert halls.

However, unlike the classical composers such as Mozart and Haydn, some romantic composers were not in favour of chamber music. Amongst which are composers such as Wagner, Mahler and Liszt. To them, chamber music was a genre that stood in the grey shade of expression - it could not offer the texture of the sonorous orchestra sound, yet it lacked the eloquence of a solo piano music.

He is a Chopin specialist. He is a charismatic pianist. He is marvellous talented.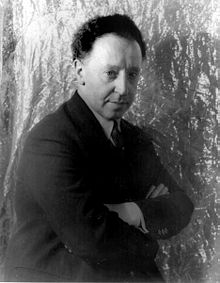 Image from Wikipedia

Being one of the most beloved pianists for many decades, Artur Rubinstein was able to charm and thrill his audiences each time he was on his piano. Read about his music and his insipring famous quotes.

Schubert's Trout Quintet in A, Op. 114 is a famous piano quintet, but why is it known as the Trout Quintet? Lyapunov's Piano Sextet in B-flat minor, Op. 63 is a significant chamber composition that Lyapunov had composed in 1915 and revised in 1921. Also read about the various ensemble combinations.

Dvorak's Piano Trio was scored for a traditional combination of instruments, which consists of piano, violin and cello. They are two popular trios of Antonin Dvorak - No. 3 in F minor, Op. 65 and No. 4 in E minor, Op. 90.  Both trios are much contrast in nature but equally beautiful.

Brahms composed the Piano Quartet in G minor, Op. 25 between 1856 adn 1861. It is scored for piano, violin viola and cello. Clara Schumann was het pianist for the first performance in 1861.

CD Reviews:

Brahms - Piano Quartets Op. 25 & Op. 60

Dvorak – Piano Trios Op. 65, Op. 90


~Written by Boon Sin Ler
Waltz in D flat, Op. 64 No. 1
"Minute" Waltz by Frederic Chopin