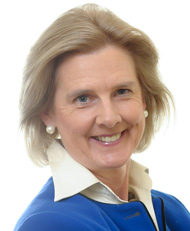 "All I can say is, IT WORKS!"
Lucinda Mackworth-Young is a pianist, piano teacher and pioneering consultant, lecturer and writer in psychology for musicians.
Well known for her entertaining approach, shedding light on many of the problems encountered daily and offering a wealth of tips, she puts psychology into relevant and practical forms to inspire and refresh music teaching, learning and performing.
Seeking to enhance the subtle energy, or underlying spirit, of lessons and performances, one of her visions is for everyone to learn to play both by ear and by sight, so that they can be truly spontaneous and versatile in their playing. Another is for everyone to feel able to perform with full heart and soul, and no trace of anxiety.
To these ends she runs courses, including the prestigious EPTA UK Piano Teachers' Course, and the week long Course to Refresh and Inspire Music Teachers and Performers. She is also a freelance lecturer for music teaching societies, universities, colleges and In-Service teacher training, and she writes extensively providing course work, articles and chapters for EPTA, ABRSM, ISM, Rhinegold and Faber publications.
Her highly successful and readable book: "TUNING IN: Practical Psychology for Musicians" came out in 2001.
www.lucinda-mackworth-young.co.uk
Back to Home Musicians Students Area